WHAT IS CARAMEL COLOR? USES OF CARAMEL.
17/09/2021
Admin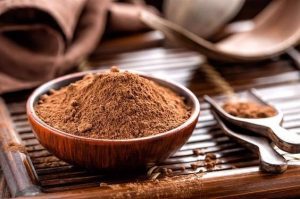 Caramel color, also known as caramel coloring, is one of the oldest and most used colorings in food and beverage with the European food additive number E150. Its color ranges from pale yellow to amber to dark brown and can create several colors when added in foods. Caramel color is usually used to be drizzled on ice cream, cakes, fruit or caramel milk tea, caramel macchiato, coffee, or any other desserts to darken the color and get the desired consistency of food.
TYPES OF CARAMEL COLOR
According to WHO Expert Committee on Food Additives (JECFA) has divided it into four classes, simply named class I, II, III & IV and with the corresponding E number E150a, 150b, 150c and 150d.
THE COMMON APPLICATIONS OF CARAMEL IN FOOD
Class I (E150a), generally used in bread, spirits, dairy, beverages and confections.
Class II (E150b), commonly used in tea, whiskey, and brandy.
Class III (E150c) used to color soy sauce and beer.
Class IV (E150d), widely used in the soft drink industry.
However, the specific application is complicated, usually, there are several classes can be used in a field. Depending on the taste and color needs of the food.